Come and join the adventure!
Let us help you learn more English...
Central Texas College is the perfect place to learn English. CTC offers English for Speakers of Other Languages (ESOL) training for international students and limited English speaking members of the community. If you need to improve your speaking, listening, or writing skills in English, we are here to help.
Students from more than 60 countries have attended our English instruction classes to help them in their jobs, to assist them in getting jobs, to make new friends, or to function better in day-to-day American living.
Many military spouses who do not have family members nearby attend classes to seek help in running their households or in handling issues while their spouses are on active duty in other service areas.
Some students may want to be able to pass a test for a license to practice in their field of expertise such as nursing, cosmetology, or law.
Whatever the reason you decide to attend the ESOL program here at CTC, ESOL instruction will help make your life in the United States easier.
---
The English for Speakers of Other Languages program, also known as the DSLA program, is a ten-course program divided into beginning, intermediate, and advanced level courses which students may take over three academic terms.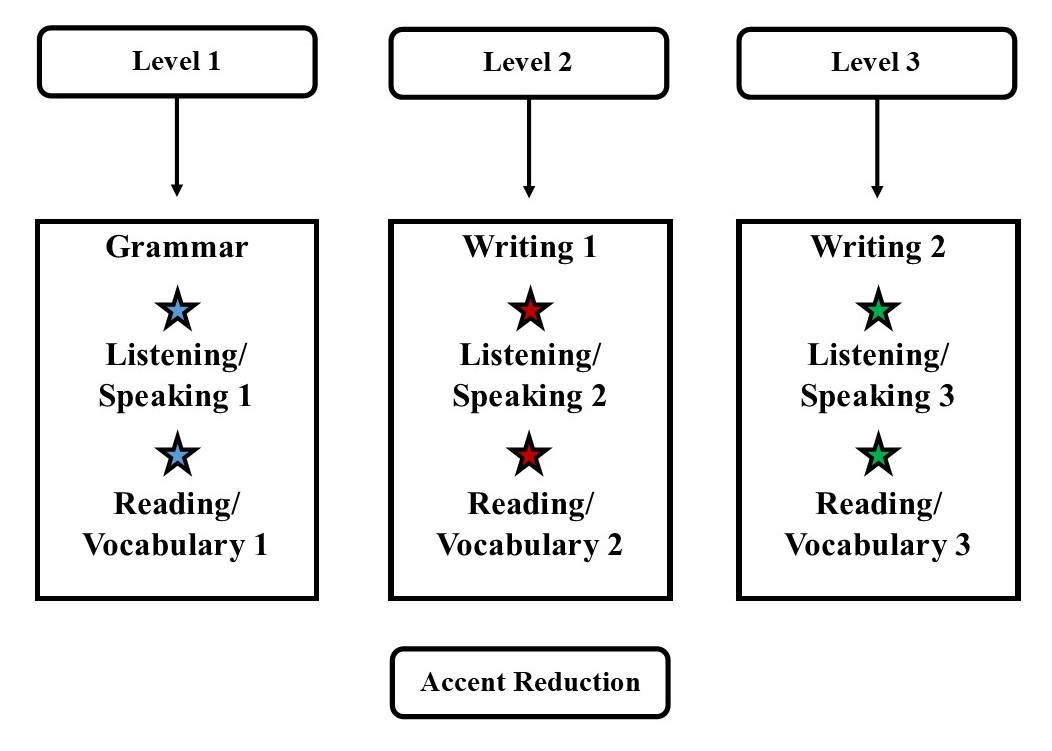 Students with no TOEFLibt scores, or scores below 68, must take an English Skills Assessment (ESA) to determine which courses in listening, grammar, writing, and reading and vocabulary they need.
This individualized course placement ensures that students do not waste time taking courses they do not need.
---
English Skills Assessment (ESA)
Beginning on August 10, 2020, the ESA placement assessment will be offered through the CTC Central Campus Testing Center. An appointment needs to be scheduled with the testing center by phone 254-526-1194/1520 or by email [email protected]. When scheduling your appointment, let them know that you are scheduling for the ESA. The ESA is FREE and takes about three hours to complete.
Follow all the instructions provided in the CTC Central Campus Testing Center website. For the listening section of the assessment, you will need to bring your own headphones. Make sure that they can connect to the audio output on a computer (NO wireless headphones).
Students wishing to begin classes at Level One are not required to take the comprehensive exam before registering.
---
International Students
International students on study visas must meet specific admission requirements for international students. The faculty and staff of CTC want to ensure that you are successful in CTC's ESOL programs; therefore, testing and placement guidelines determine your best course fit. CTC provides comprehensive student services for international students through the Office of International Student Services at 254-526-1302. The director and staff work to assist foreign nationals in enrolling in CTC programs and help new students adapt to college life in America while enjoying the social, cultural, and educational opportunities Central Texas College and the surrounding community has to offer.
---
New Courses for Spring 2022!!
New courses have been added to the Spring 2022 semester. These courses will begin on Jan 18th. 2022. To see the current schedule and to register, contact the Academic Advising department.
---
Course Descriptions (DSLA)
Student course syllabi