Fitness Challenge
Registration will open on December 5, 2022:
Deadline: Tuesday, January 17, 2023
All participants must weigh in and sign a waiver:
Central Campus
Location: Bldg 267 (Starlight Conference Room)
Date: January 18, 2023
Time: 9:00 – 11:30 a.m.
Fort Hood - Only
Location: Bldg. 3201 (Break Room)
Date: January 19, 2023
Time: 9:00 -11:30 a.m.
---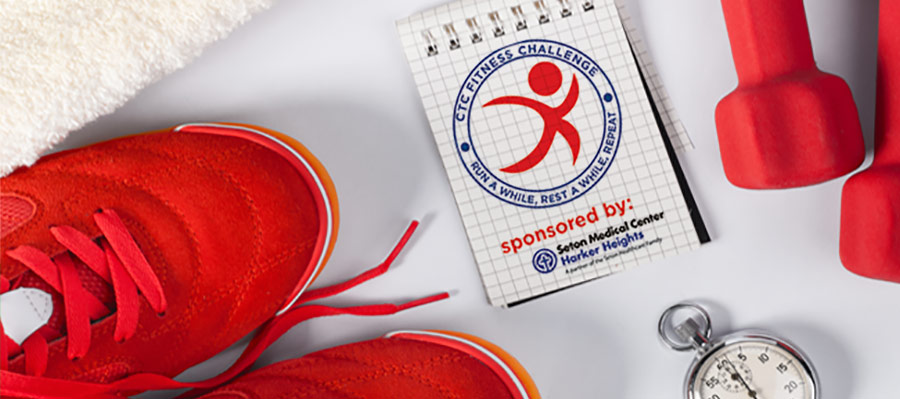 The registration for the 2023 CTC Fitness Challenge will open on Monday, December 5, 2022 and closes on Tuesday, January 17, 2023.
The annual CTC Fitness Challenge will kickoff Wednesday, January 18, 2023.

Challenge Categories:
Most Weight Lost—Female
Most Weight Lost—Male
Most Inches Lost—Female
Most Inches Lost—Male
Most Weight Lost—Team
Teams: Must consist of three individuals.
Individual and team winners in the above categories will receive awards.
Remember – You must complete the final weigh-out to be eligible for any prize or award.
The winners of the Fitness Challenge will be announced at the Fitness Challenge Awards Day held on Friday, April 28, 2023.

A special "Thank You" to Seton Medical Center, Harker Heights, TX for sponsoring our Fitness Challenge this year and to HEB in Copperas Cove for their gift card donations to help with items for the goodie bags.