For news about Central Texas College worldwide visit the Central Campus Facebook Page at https://www.facebook.com/CentralTexasCollege.
For additional news about CTC Europe, please visit our Facebook page at https://www.facebook.com/CTCEurope and/or follow us on Twitter at https://twitter.com/CTC__Europe.
Click here to download a flyer with several ways to contact CTC Europe.
2022
New for VoTech program for 2022 - Medical Coding and Billing. There is substantial demand for degrees in health care programs. CTC offers educational paths for meaningful careers in professional and health-related office settings. All programs are available online, allowing students to start and finish the entire degree regardless of their location. TA, CA, Financial Aid, and scholarship programs (MyCAA, FAFSA, CTC scholarships) are available to help. Click Here to see more.
08 March 2021
GoArmyEd is replaced by ArmyIgnitEd.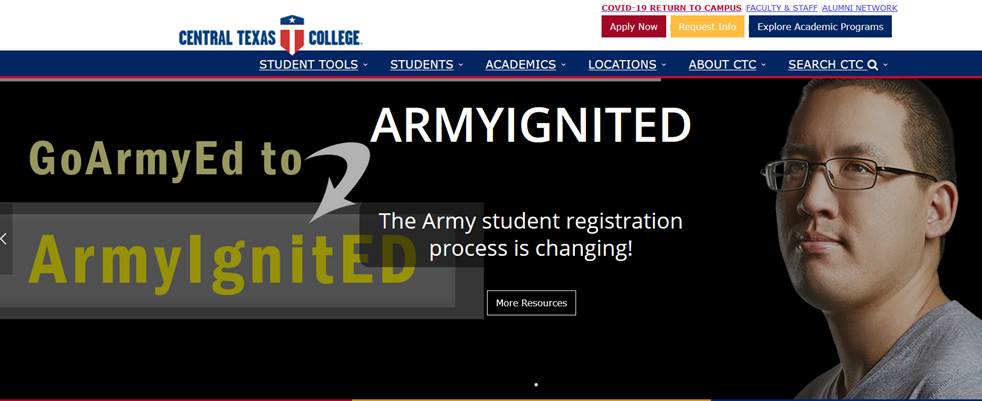 08 March 2021
Learn More
Coronavirus (COVID-19) and CTC Europe




Financial Assistance
We realize our students may need extra help to allow them to attend college. The Financial Assistance web page provides links to a number of grant and scholarship opportunities to help you stay in college and achieve your goal!