Central Texas College (CTC) will follow a phased return-to-campus plan for students and employees beginning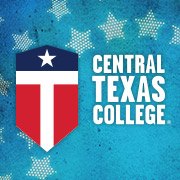 June 29 and continuing into the fall 2020 semester. The gradual return to campus is designed to promote safety and social distancing. "We understand students, staff and faculty need a level of certainty about what to expect when they return," said Chancellor Jim Yeonopolus. "Our goal is to protect their health and safety while continuing our critical mission of education and workforce development."
On June 29, many full-time personnel will return to campus to support delivery of student and academic services. The next phase of CTC's return plan calls for an increase in onsite student support services and staffing on July 27. Additional full- and part-time staff and faculty will return to work onsite while others continue to work remotely.
During these two phases, remote support will remain the first option for student services and support. However, limited in-person support services such as advising, registration, tutoring, library services and testing will be available by appointment only. "This will help us manage the number of people in an area at any given time," said Yeonopolus. "We encourage students to take advantage of the virtual support whenever possible."
Summer II semester classes beginning in July will include some student on-campus participation. Students in career and technical programs such Craftsman Trades, Diesel, HVAC, Graphics and Printing and Welding will complete the first 40 percent of their graded tasks online, then schedule lab time to perform hands-on learning activities and performance exams.
The first day of the fall semester, August 24, marks the next phase of the return-to-campus plan when the majority of CTC full- and part-time staff and faculty will return to campus. Classes for the fall semester will be delivered in a blended format combining both classroom and online work. Hands-on labs may be performed in individual or small group settings. The number of students physically in a class will be lowered to ensure six feet of social distancing.
"Even though classes will combine online and in-class instruction, faculty will be prepared to move classes completely online if necessary due to local, state or national directives regarding COVID-19" explained Yeonopolus. "All classes will move online after Thanksgiving to conclude the semester."
During the fall semester, Adult Education classes and services will be provided on a limited basis and select Continuing Education programs and courses will also be offered. The CTC Bookstore will provide online and in-store services and on-campus food services will be open for pick-up and delivery service only. The Mayborn Science Theater and campus gym will be open in accordance with CDC and state guidelines while the campus residence hall will remain closed during the semester. The Child Development Center opening is pending. Campus facilities for events and activities will also remain closed to the general public.
Yeonopolus noted students and employees will be required to wear a mask or face covering when they return to campus. "Face coverings or a mask will be required when entering a building and in all common areas," he said. "They are also required when programs require working with others in close proximity. Face coverings may be removed in the classroom or lab if seating accommodates the six feet social distancing guidelines and they are not required when one is alone or the six feet social distancing guideline can be maintained."
CTC's plans were developed in accordance with Executive Orders issued by Governor Greg Abbott and the guidelines and recommendations of the Texas Department of State Health Services, the Centers for Disease Control and Prevention and Texas Higher Education Coordinating Board. "Our goal is to return to work and have students return to campus in a safe and responsible manner, said Yeonopolus. "We cannot predict the course of the COVID-19 crisis, therefore any plan we have in place remains fluid and subject to change for the health and well-being of our students and employees."
The complete plan may be found at www.ctcd.edu/open.