Central Texas College (CTC) recently held a ceremony to honor 19 students who completed the 13-month, 31-credit hour Paramedicine certificate program. These students were then qualified to take the National Registry of Emergency Medical Technician's Paramedic exam to become certified paramedics and have all since passed the exam.
Among the graduates were Tyler Coombs who earned valedictorian honors and Mark Mata who was named class salutatorian. Mata was also chosen class president while Kayla Fink served as vice president.
During the ceremony, several awards were presented as voted on by the graduates. Earning EMS Preceptor of the Year honors were Jared Leverton and Joshua Menix. Leverton was also named Skills Instructor of the Year. The Clinical Instructor of the Year award was presented to Brandi Wolfe.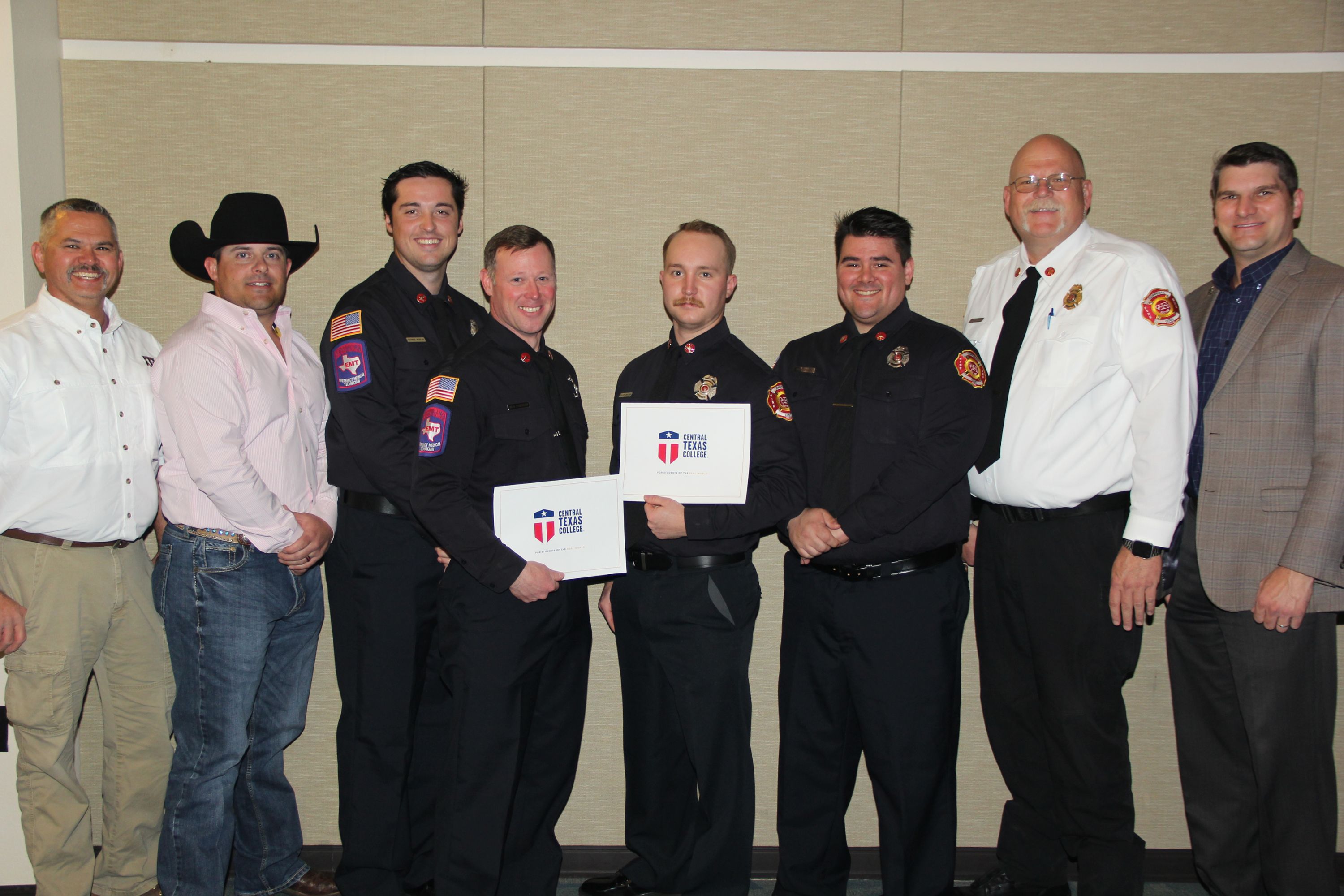 The CTC spring 2023 paramedic graduates are: Tyler Coombs, Lauren Munoz, Aaron Tovar and Logan Van Bibber – Killeen Fire Department; Caleb Brown, Nickolas Davis, Sean Kampmeier and Braden Mosley – Copperas Cove Fire Department; Lacey Moore – Harker Heights Fire Department; Russell Cataldo, Caleb Griffin and Christopher Long – Acadian Ambulance Service; Jonathon Akers – American Medical Response – Temple; Daniel Alejandro Mendoza Fonseca, Kayla Fink and Morgan Harrison – American Medical Response – Austin; Corrigan Conklin, Mark Mata and Sonia Ochoa - independent.
Accredited by the Commission on Accreditation of Allied Health Education Programs upon the recommendation of the Committee on Accreditation of Educational Programs for the Emergency Medical Services Professions, CTC offers one of only 57 nationally-accredited EMT programs in Texas. Students can enter the one-year certificate program or a two-year credit program (60 credit hours) which leads to an associate degree in applied science. In addition to coursework, students in the certificate program must also participate in various clinicals and practicums.
CTC offers EMT-Paramedic program courses during the fall and spring semesters. For more information, contact the CTC Department of Health Sciences at 254-526-1265 or 254-526-1479.