The Central Texas College (CTC) Fine Arts department announced the fall semester art exhibit, "Que Onda," will open September 13 in the upstairs art gallery of the campus library. The exhibit features the artwork of Mario Munguia, Jr., head of the art department at Chisum High School in Paris, TX. The exhibit will be on display through November 17.
Munguia graduated summa cum laude with a bachelor's degree in fine arts from the University of Texas at Tyler in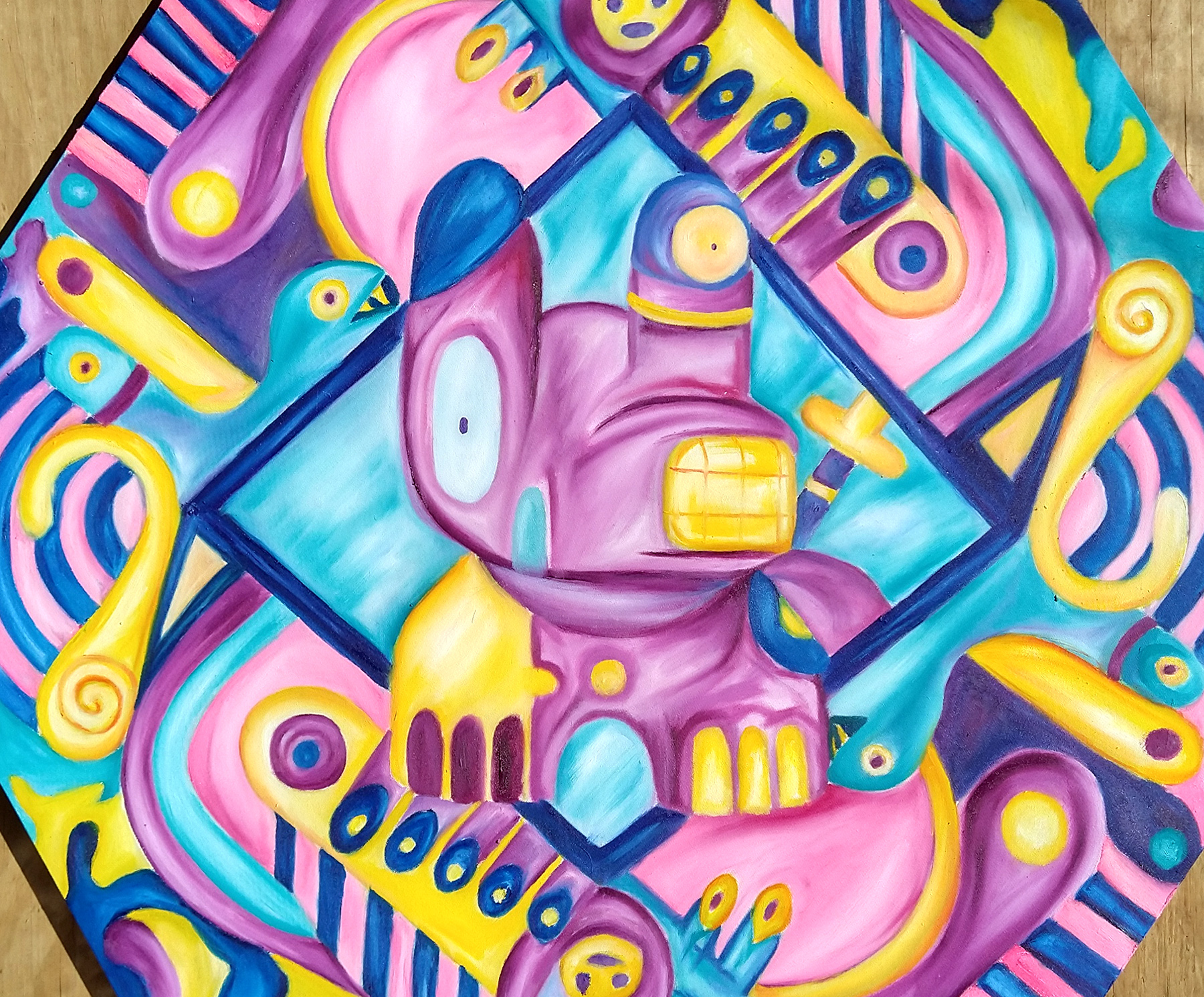 2016 and then earned a master's degree in fine arts from Arizona State University (ASU) in 2019. His work has been featured at the 2016 National Council on Education for the Ceramic Arts National Student-Juried Exhibition, the Great Plains Juried Art Exhibition at Southeastern Oklahoma State University, San Diego State University and at the Phoenix Art Museum in Arizona. Munguia has also participated in the C​eramics, Residencies, Exhibitions, Teaching and the Arts residency in Rome, Italy and has been featured twice as a demonstrating artist on the ASU Ceramic Research Center's juried open studio tour.
In describing his current exhibition, "Qué Onda" is an expression in Spanish which simply means what's up. "It (the phrase) can be used as an informal greeting or in the form of a question asking, what's going on?" said Munguia. "In this survey of works from the last seven years I am directing this question to myself as well as to a new audience. This collection reflects the remarkable impact of each institution, experience and change I faced in my personal life and how it influenced my work."
The intersection of Latin American folk art and fine art has become a prominent topic in Munguia's current studio practice as different cities, historical sites and geographic regions in Mexico have developed their own unique history and concentration of specialized craft in a variety of art mediums. "Recent exposure to thematic exhibits and museums featuring extensive cataloging of Artesanías (Mexican folk art) prompted me to question the links between craft, anthropology and contemporary art," said Munguia.
With these influences, Munguia's latest works in "Que Onda" include a mix of oil paintings and ceramic sculptures. "My focus has become creating my own personal mythology influenced by popular culture, mass media and my own imagination through groupings of figures," he said. "Everything I create is linked with an identity reflecting a sense of otherness. I emphasize striking colors, visual patterns and characters of all emotions to create this universe."
CTC will also host a meet-the-artist reception on September 22 from 4-5 p.m. in the art gallery. Munguia will discuss his work, share tips for aspiring artists and answer question regarding the exhibit. Both the display and the reception are free and open to the public.