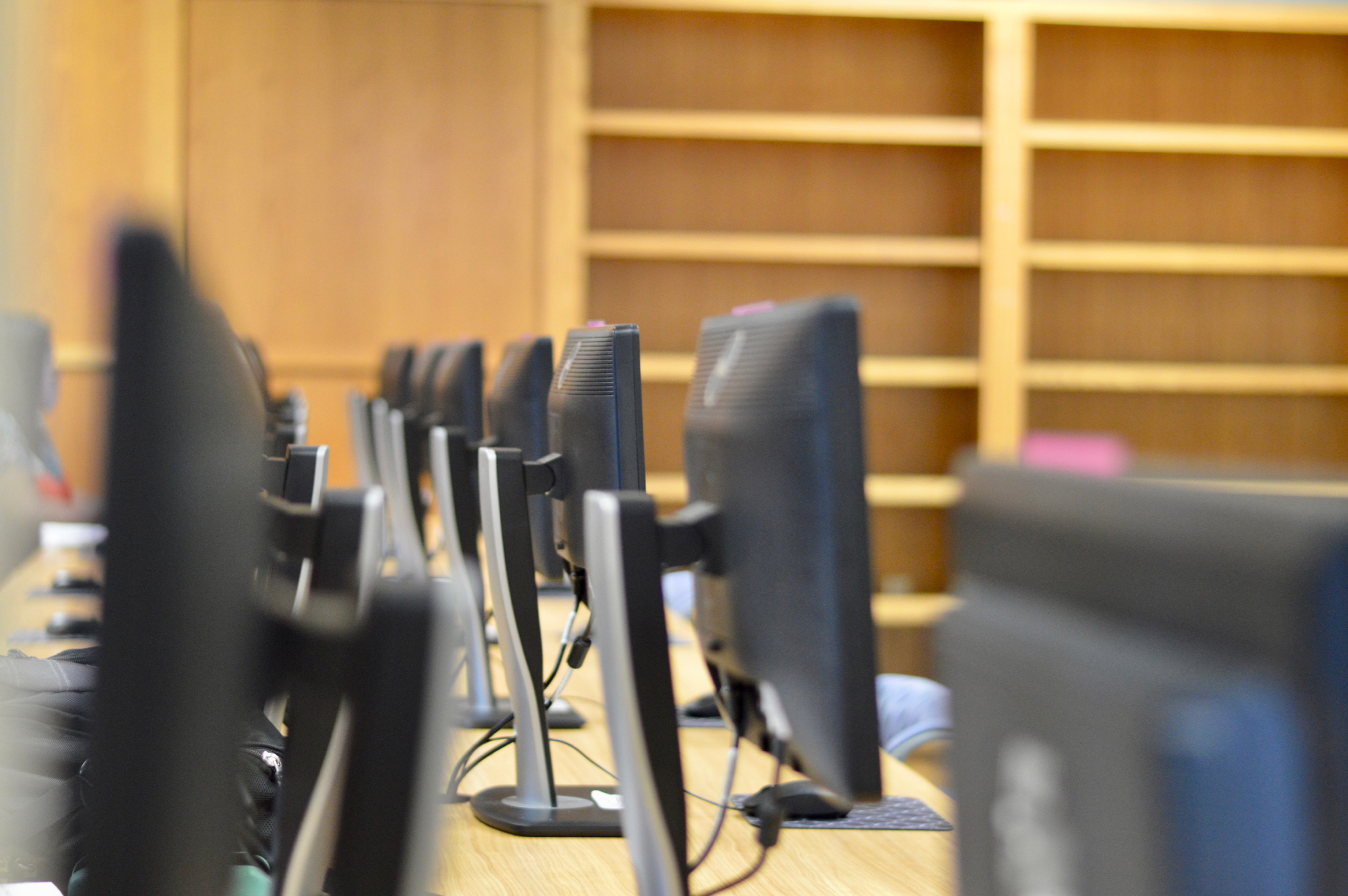 The Multimedia Lab is workspace with 36 computers available for research, paper writing and other work. The lab is open to the public. A picture ID is required. Priority is given to students with an up-to-date CTC ID. Children under 16 are not permitted in the lab.
Location
First floor of the library, east wing.
Services
Laptops and iPads available for a three-hour, in-house check out.
Vision impaired software installed on designated computers. This includes Zoomtext software and Hovercam for magnification of text.
Free Wi-Fi available throughout the library.
Equipment for use in group study rooms.
Printing is .25 cents per page.
The KIC scanner is a free service which enables patrons to scan various materials which can be transmitted to email or scanned directly onto several different devices: smart phones, tablets, or USB. The KIC scanner is located in the Learning Commons.