Student Forms
---
Adobe online fillable forms require the latest version of Adobe Acrobat or Reader.
E-Forms are accessible from any standard Internet browser, i.e., Google Chrome, Firefox, Safari, Internet Explorer, etc... Requires Etrieve Portal Login
Adobe PDF forms for download only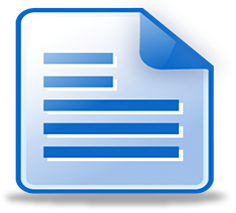 Online HTML form

MS Word form
---
Etrieve Login Help
IT Help Desk
254-501-3103
M-Th 7:00 a.m. - 5:30 p.m.
Fri 7:00 a.m. - 11:30 a.m.
help.desk@ctcd.edu
Allow 24 to 48 business hours for processing of E-Forms
---
E-Forms Troubleshooting
Our e-forms are accessible across multiple platforms, browsers and devices. If you are having trouble accessing a form, clear your browser cache or select a different browser.
This page contains many of the commonly used forms by CTC students. The forms are formatted for submission as e-forms, web-based or fillable PDF with the exception of a few forms that are downloadable only.
Use the Etrieve login if you:
submitted an Application for Admission on or after January 1, 2014.
enrolled in a CTC college-level course that ended on or after January 1, 2014.