Success Programs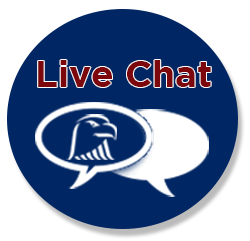 Live Chat Hours
Mon – Thur: 9 am - 5 pm
Fri: 9 - 11 am

---
Academic Studio - Student Success Center Collegiate Academic Support Team (CAST)
Phone: 254-526-1580
Email: [email protected]
Bldg. 220, Second Floor, Room 201
---
Central Campus (Killeen / Fort Hood)
The CTC Student Success Center offers child care assistance, book and tablet lending and transportation vouchers for eligible students in Associate of Applied Science (AAS) or Certification of Completion (CC) degree programs. These programs are federally funded by the Carl D. Perkins Career and Technical Education Act.
***The Transportation Assistance Program is closed until December when applications for Spring 2023 will be accepted. No more Fall 22 applications are being processed at this time.***
General Program Eligibility:
Currently enrolled in a Career/Technical Program, AAS degree or certification program.
Cumulative GPA of 2.0 or above, or be a new student.
Demonstrate economic need: Financial Aid (Pell Grant Award letter), WIC, SNAP, TANF, or 1040 tax form.
All Programs Required Documentation:
CTC – CTE Degree/Certificate Program
CTC Unofficial Transcript
Current CTC Class Schedule
CTC Pell Grant Award Letter; OR WIC, TANF, SNAP; OR 1040 tax form.
If applying for Childcare Assistance:

Birth Certificate for each child (*Up to 3 children*)
Copy of your daycare facility's Texas Childcare Provider License

Submit online application
Childcare Assistance
Up to three children can be covered at $90 per week per child, with the stipend payment going directly to the care provider. Eligible students may select any licensed childcare facility or home care provider. The stipend only covers days CTC is open, so it will not cover holidays or school breaks. To be eligible, students must not be currently receiving child care assistance from another local, state or federal program and must be enrolled full time (12+ credit hours for fall/spring and 10+ for summer) or be in clinicals.
Textbook and Instructional Materials Assistance
Free use of textbooks and tablets are available for eligible students while supplies last. The program does not cover classes that are developmental, retakes or are not on the student's degree plan. Tablets and non-reference textbooks must be returned at the end of the semester without damage. Students may request extensions each semester. To qualify for tablet use students must have at least one code as a required book for their class.
Transportation Assistance
Qualified students can receive a monthly unlimited ride pass for the HOP bus service or a $50 gas card. Students can only receive the bus pass or gas card while enrolled in at least one on-campus, face-to-face class.
As a separate opportunity for students participating in clinicals or a required internship, students can receive a fixed rate of $50 monthly as reimbursement for travel expenses to their clinical or internship site location. The $50 reimbursement will be given to the student as a gas card.
How to apply/submit online application
1. Log in to eforms
2. Log in with your Username and Password – if you are unable to log in, click on the link – Active Student Login Instructions located under Sign In or Call (254) 501-3103.
3. *Once logged into the portal* Click on Forms
4. Search for application using the Search box
If you are applying for the Textbook Lending – type in the search box Textbook Lending Application
If you are applying for the Childcare Assistance – type in the search box Child Care Assistance Application
If you are applying for the Transportation Assistance-type in the search box Transportation Assistance Application
5. Click on the application (if you qualify for one you will most likely qualify for all-APPLY FOR ALL THREE)
6. Completely fill out the application
7. Click on Submit – Attach the required documentation. Once submitted, the processing time takes at least 48 hours.
*Please note that
Meeting eligibility and program requirements does not guarantee textbooks, childcare assistance or transportation voucher will be issued. Services are provided on a first come, first served basis.
These programs are per semester and to receive continued assistance students must apply and be approved every semester
Book returns: Students awarded assistance must return textbooks after final exams or upon dropping the course. Failure to do so will result in an administrative registration hold on the student's account.
Have questions?
Call: 254-526-1357
Email: [email protected]
Location: Roy J. Smith Student Center - Building 220, Room 209