Mission
The mission of the Hobby Memorial Library is to help patrons develop the information literacy competencies that will enable them to achieve success in their academic pursuits and to become effective, lifelong information users. The mission equally is to support the instructional and research needs of CTC faculty, staff and the diverse population of the campus and the surrounding community.
History
The Oveta Culp Hobby Memorial Library was erected in 1967 and dedicated on December 12 of the same year by President Lyndon Baines Johnson. The library was named in honor of Oveta Culp Hobby, a distinguished citizen of the United States and a native of this area.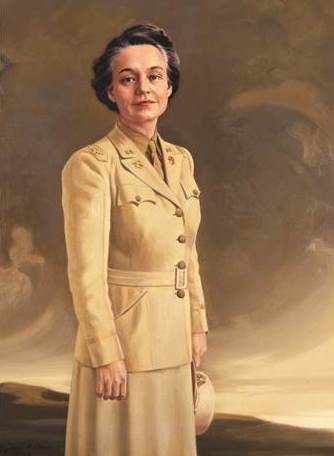 Born on January 19, 1905, in Killeen, Texas, Hobby became the head of the Women's Interest Section of the War Department in 1941. The following year, she was tapped by General George Marshall to create the Women's Army Auxiliary Corps (WAAC). As its first director and later as director of the Women's Army Corps (WAC), she was the first woman to serve as commander of a military unit. Setting high standards, she called service in the Corps "a serious job for serious women." By the end of World War II she had been promoted to the rank of colonel and had received the Army's Distinguished Service Medal, the first woman to receive the highest non-combat award given by the Army.
Hobby became the first Secretary of Health, Education and Welfare when the cabinet post was created under President Eisenhower. During President Lyndon Johnson's administration, she became a member of the National Advisory Commission on Selective Service, a member of HEW's Vietnam Health Education Task Force and a director of the Corporation for Public Broadcasting. Perhaps one of the most treasured honors came when the library of a college in her hometown of Killeen was named the Oveta Culp Hobby Memorial Library. Publisher of the Houston Post and a prominent civic leader, she died in Houston, Texas on August 16, 1995.